MOBULA MIGRATION
Regular price
$119.00 USD
Regular price
Sale price
$119.00 USD
Unit price
per
Sale
Sold out
Material Examples
Pacific Ocean, Cabo San Lucas Mexico
Along the coast of Baja there is a massive Mobula Ray migration each year where tens of thousands of these majestic creature's swarm as they feed on the dense population of zooplankton. 
I had just bought an underwater housing for my camera and wanted to put it to good use.
I headed out to sea, the water crystal clear and the air calm. Locals had spread word of a large school of Rays 30 minutes off the coast, so that is where we were headed.  As we got closer to our destination, off in the distance Rays became visible, leaping as high as 10 feet out of the water.
As we approached the school my heart was racing. I dove into the water and found myself surrounded by Rays in every direction. They moved in perfect unison, wings moving elegantly and with grace. As I dove down deeper, the mass of Rays above me blocked out the sun. I observed one streak of light beaming into the water lighting up a single ray at a time. 
 Photography is easy when you find yourself surrounded by such beauty. 
Share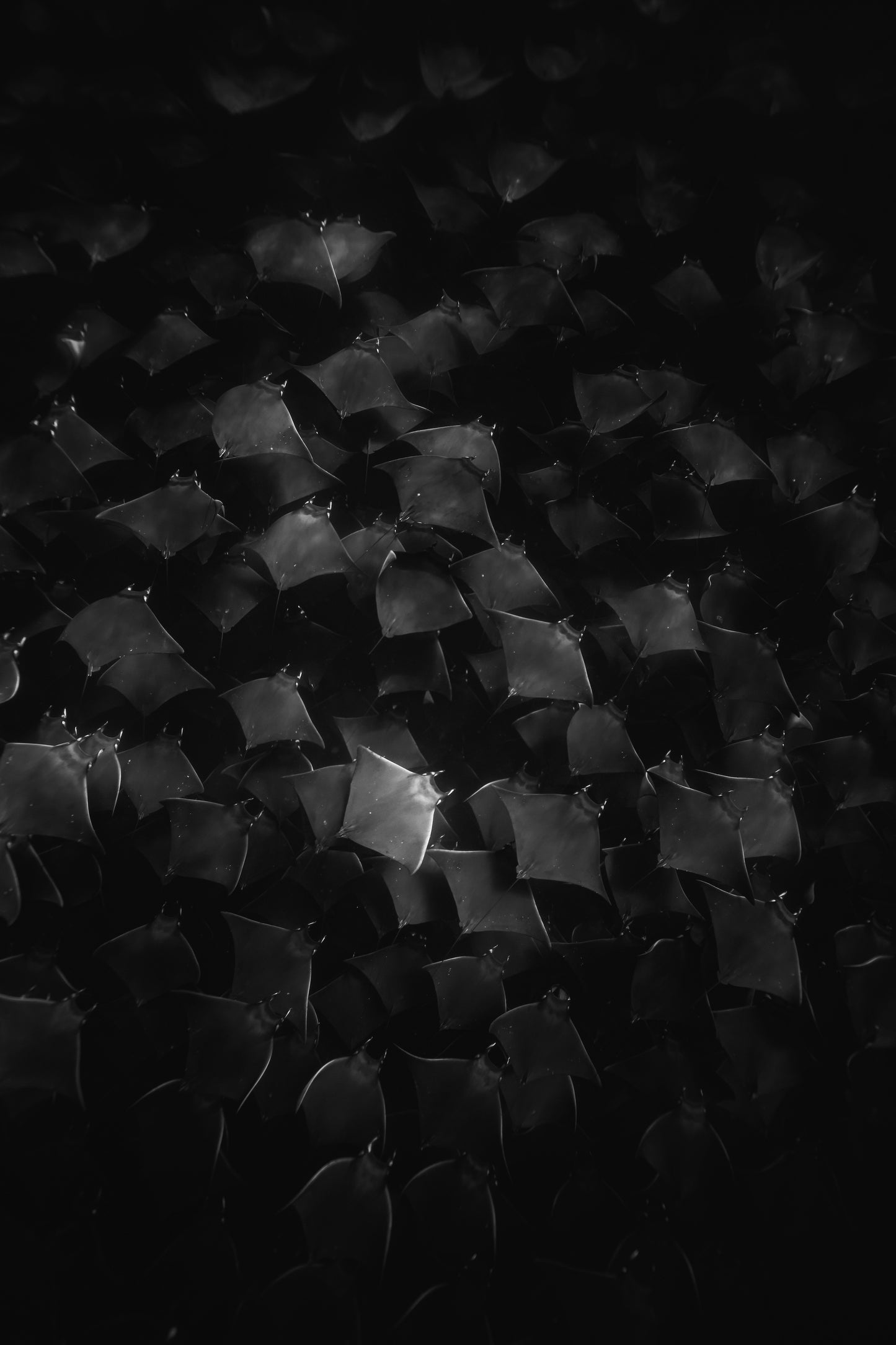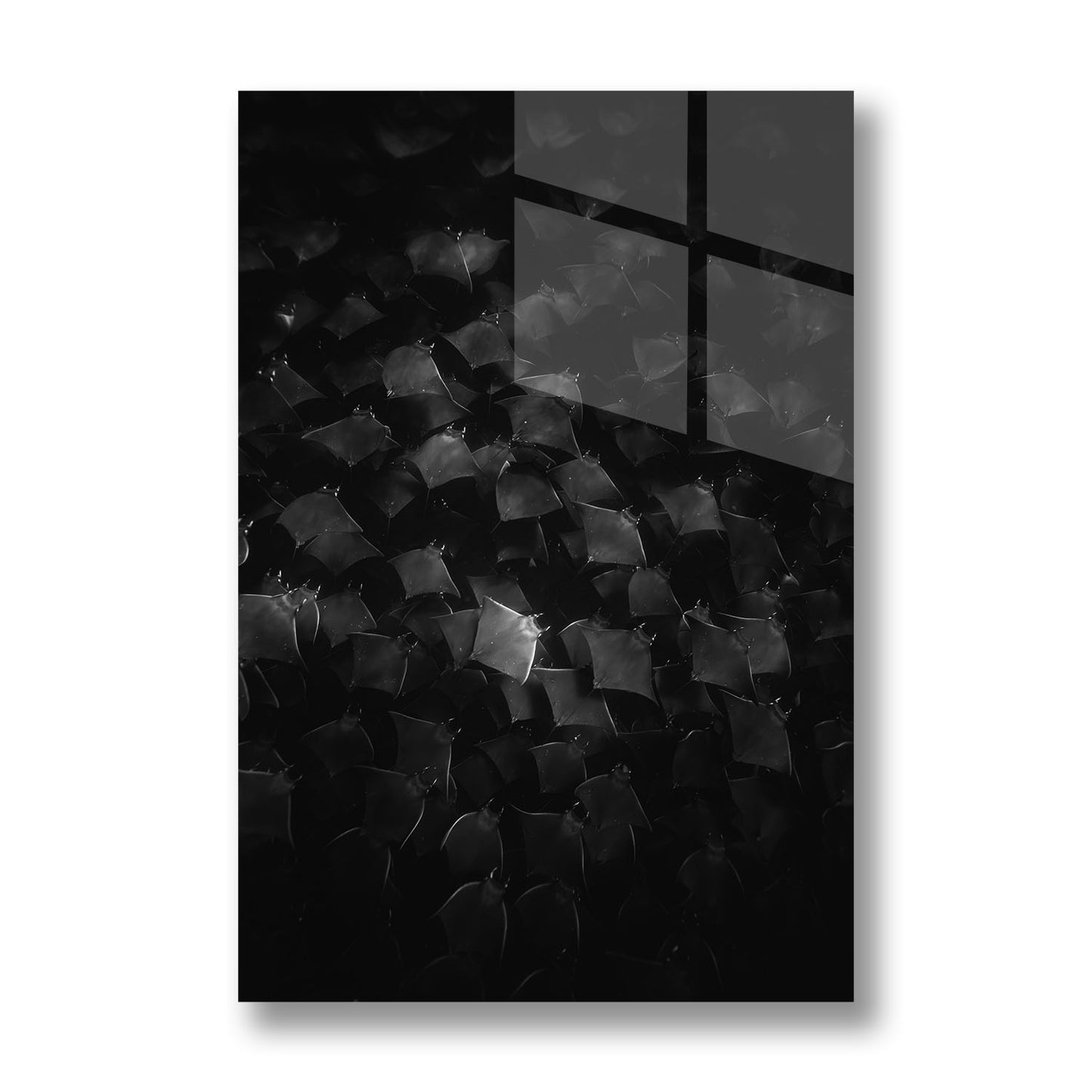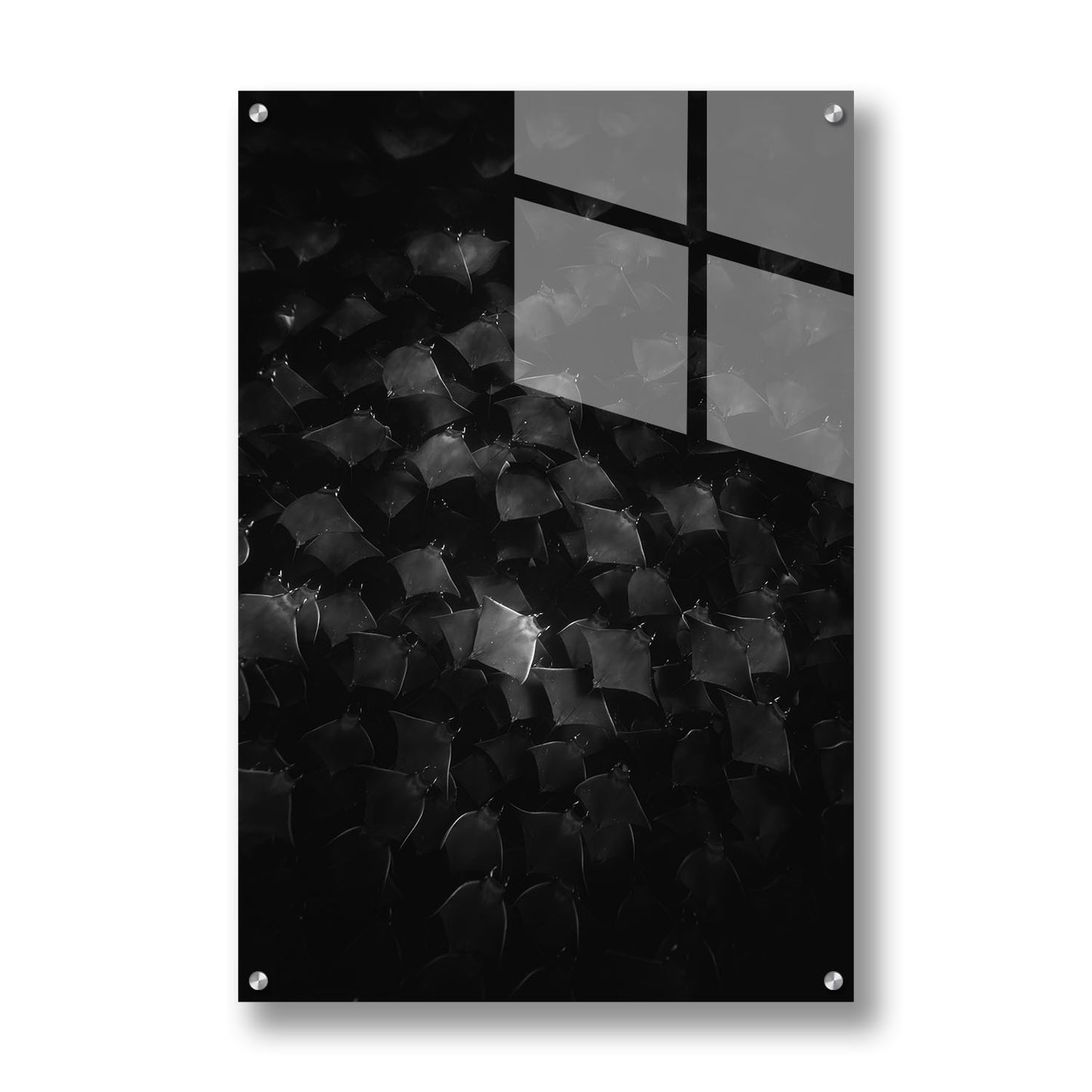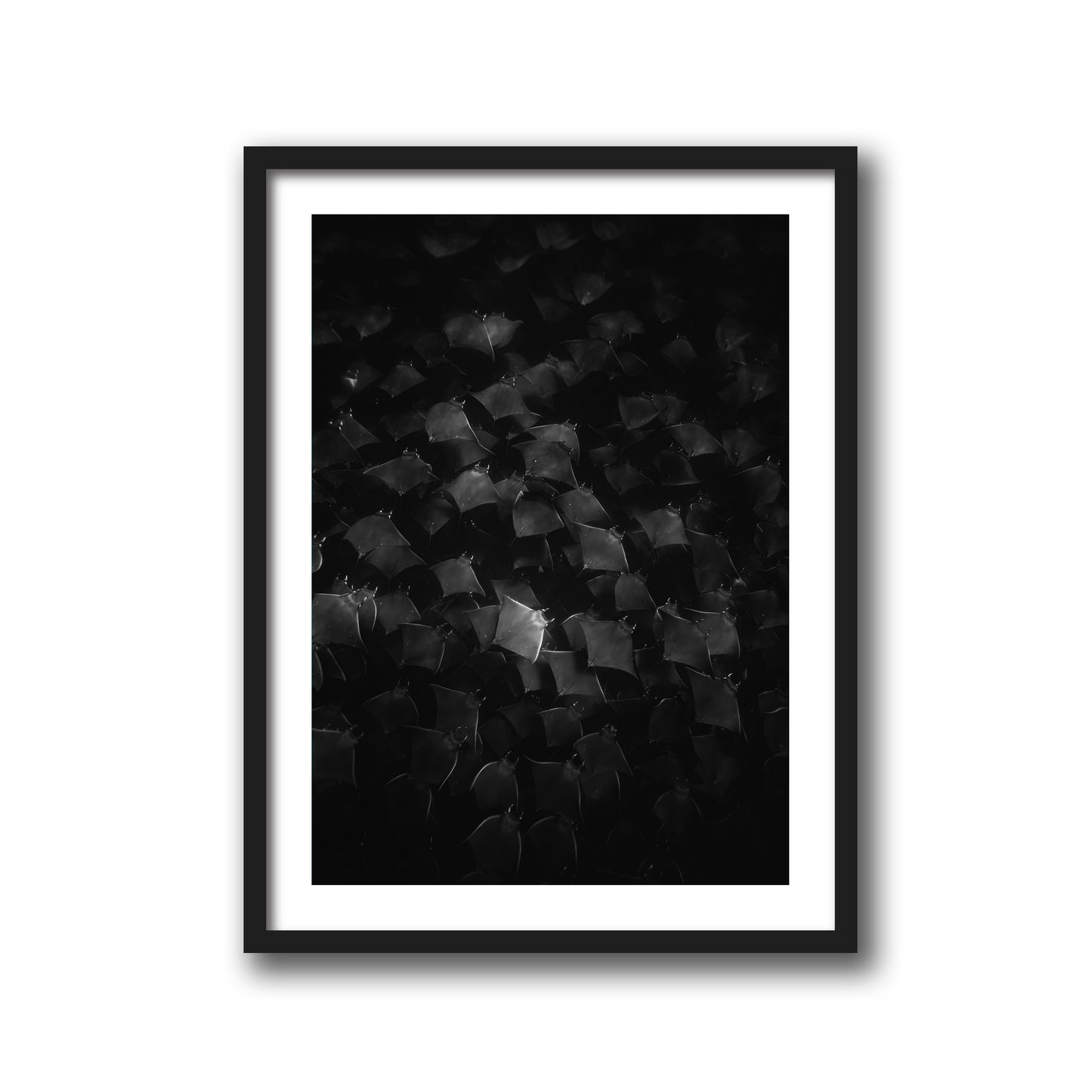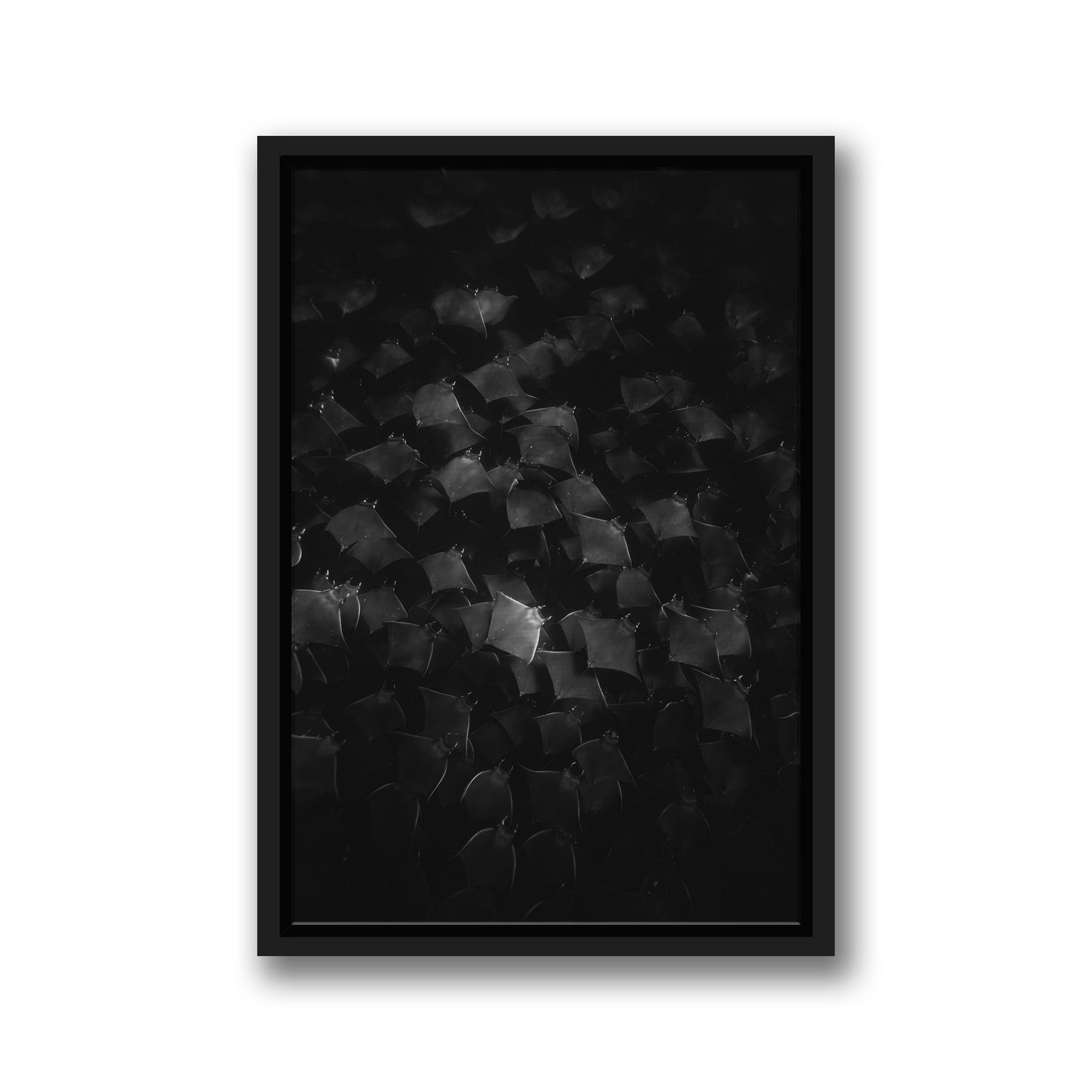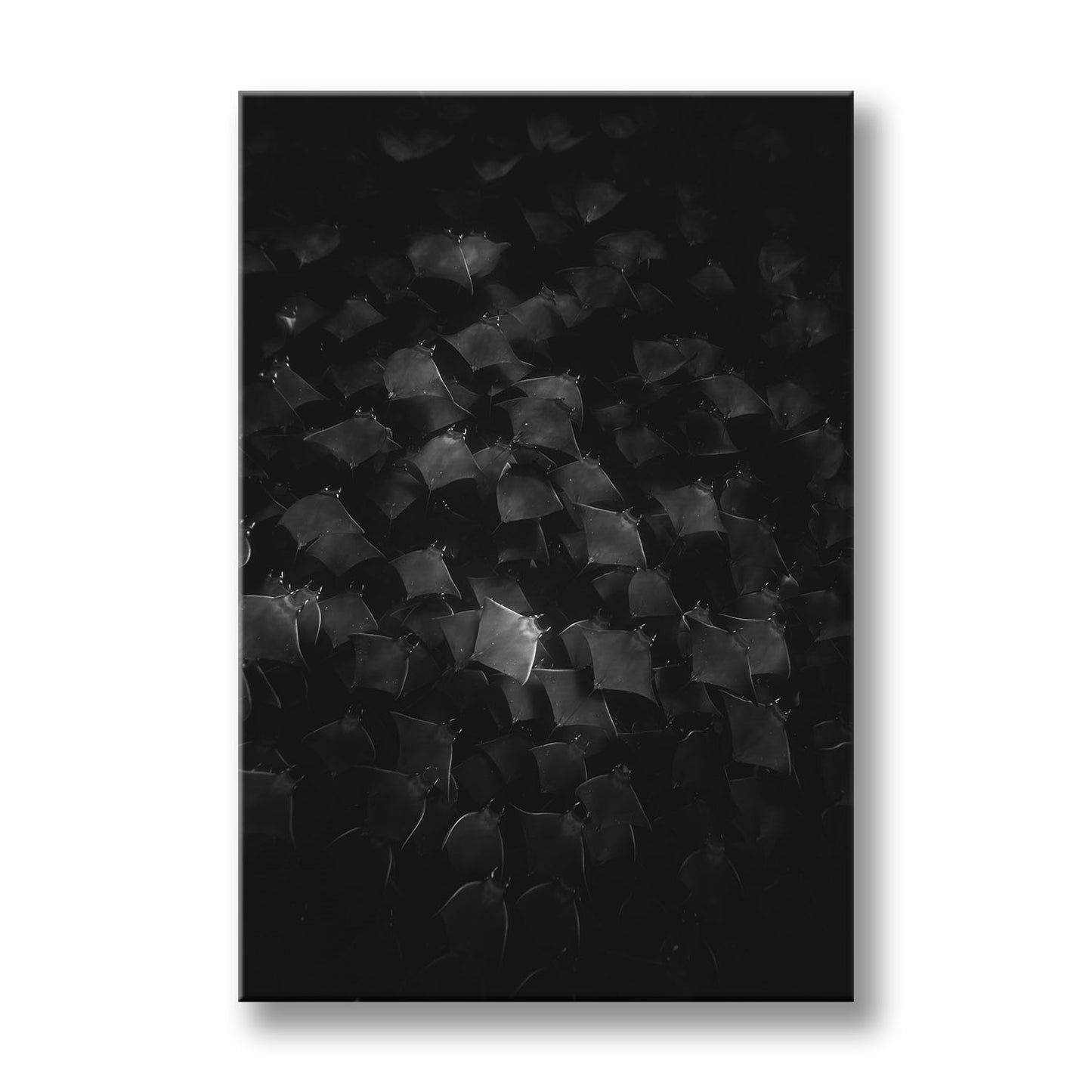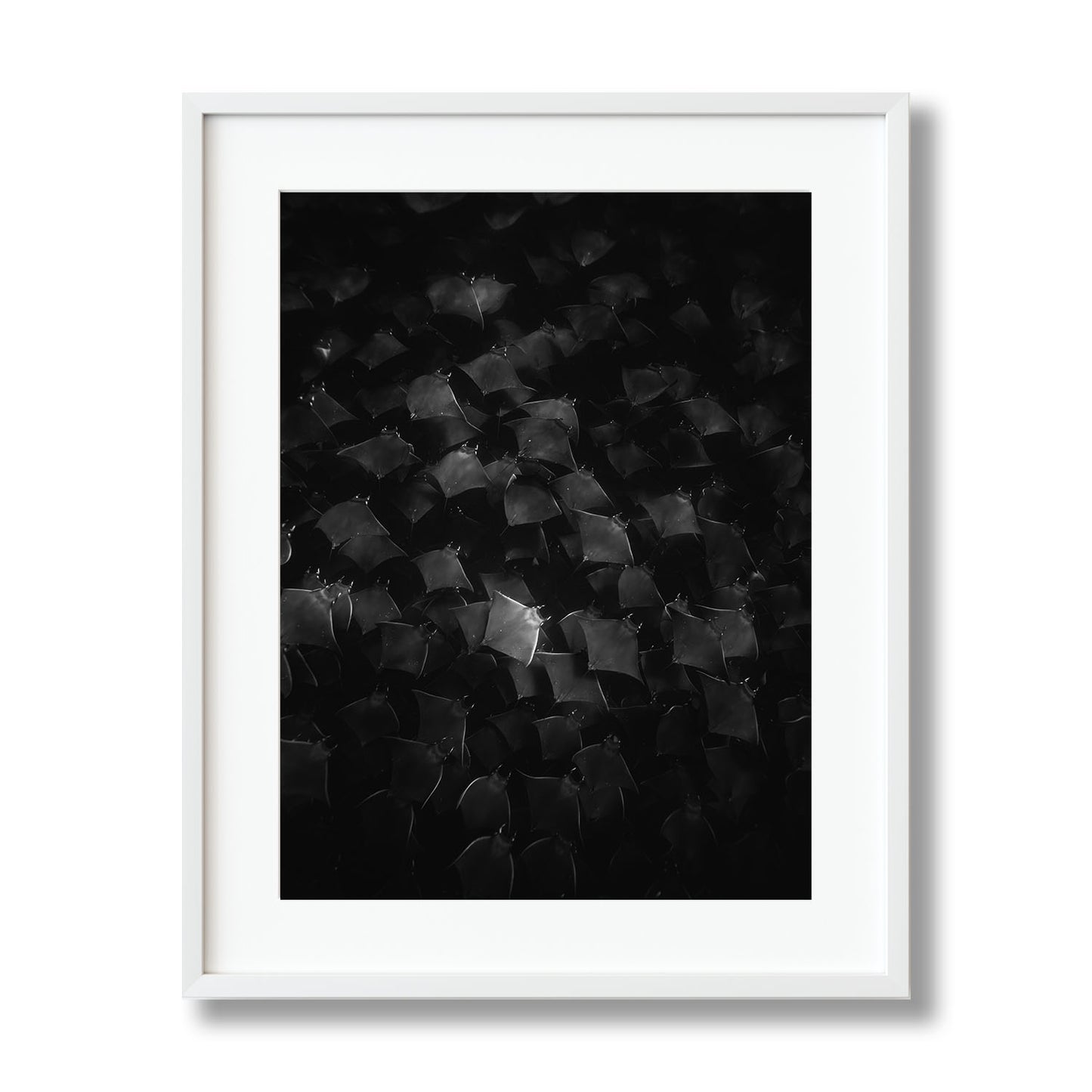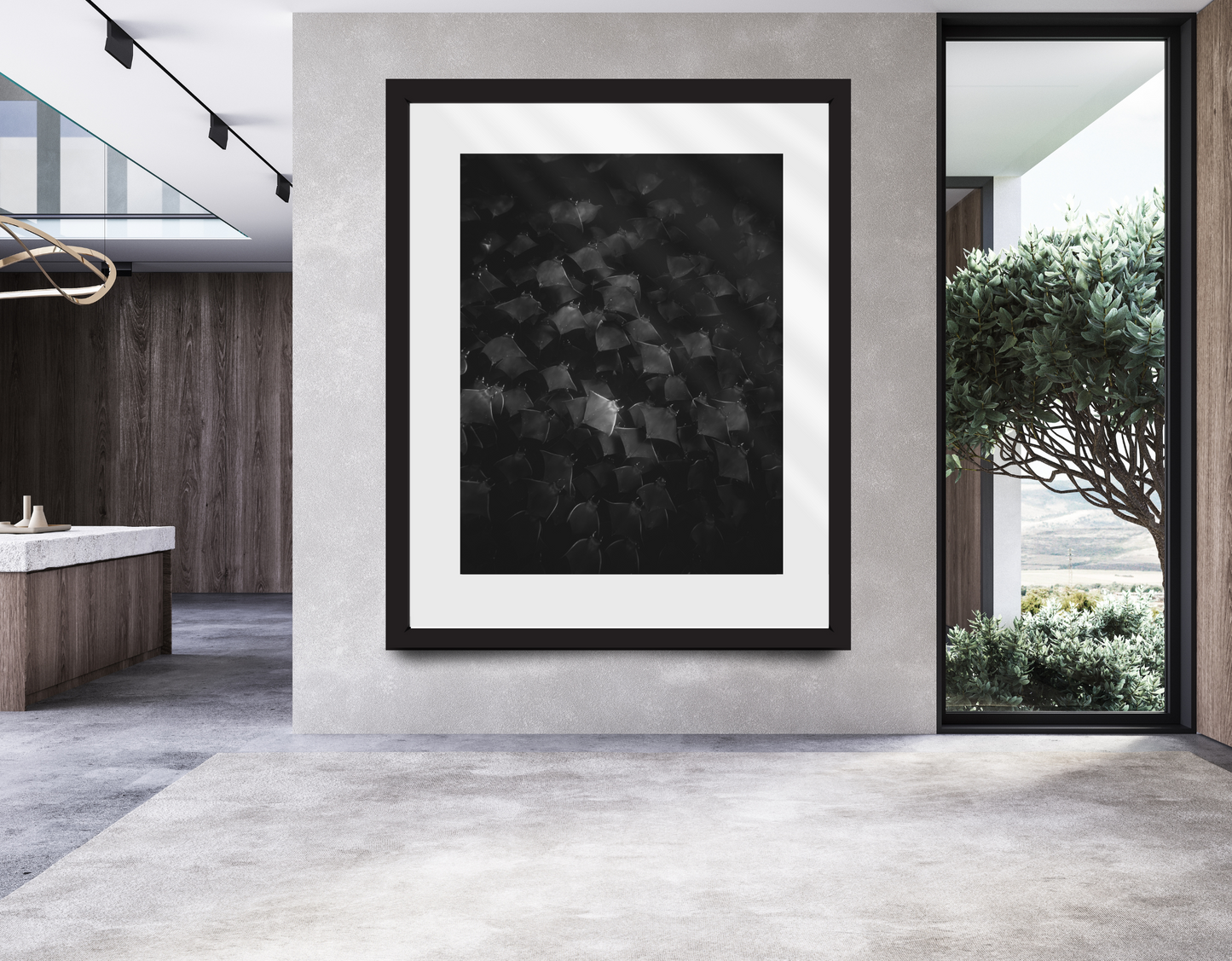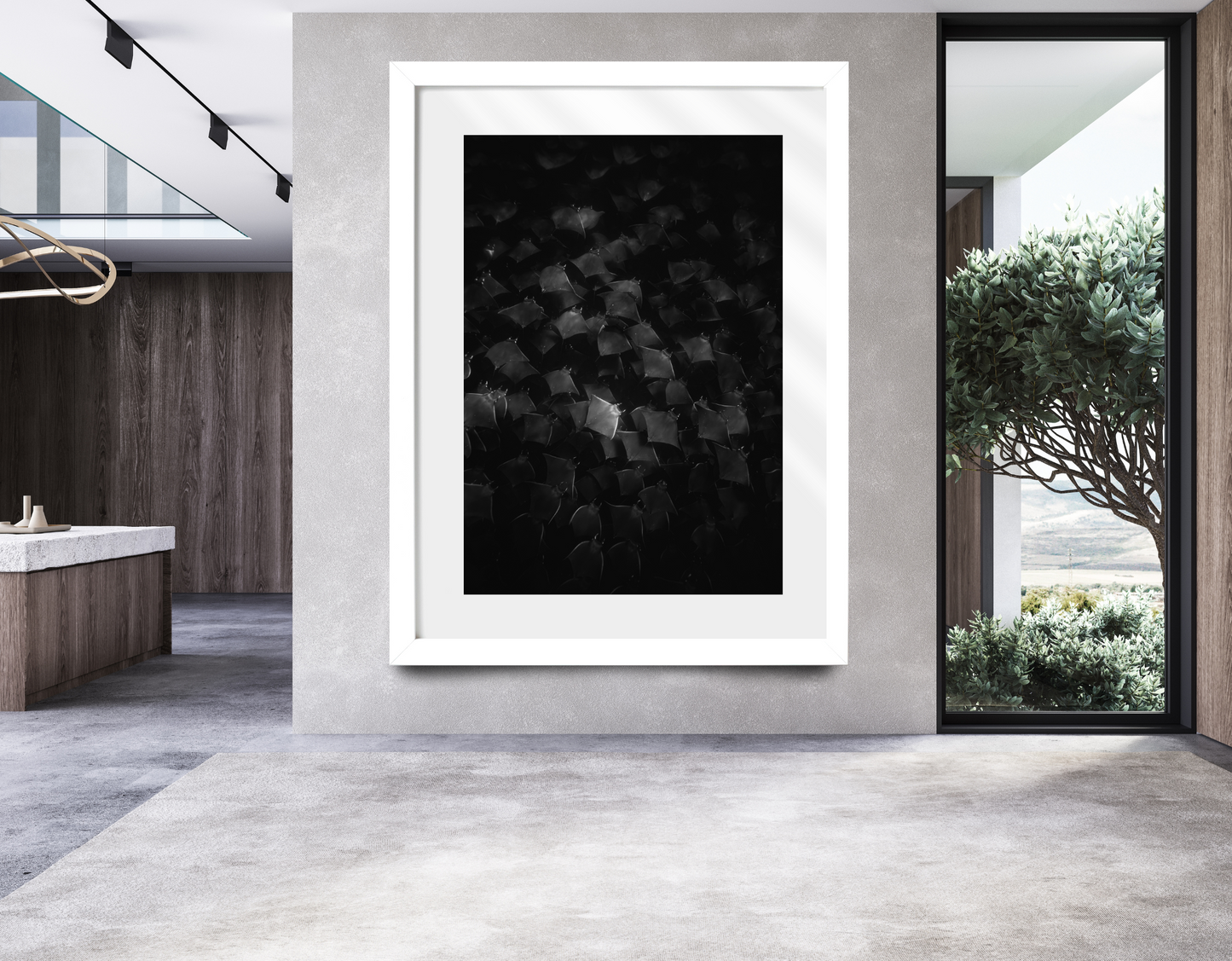 Not seeing the print you want?
If you aren't seeing the print you'd like, you can email us requesting a specific print and we will go out and capture that custom shot for you.
Contact